G. Michael Huffman,
Owner
Sport Aviation Specialties
1512 Game Trail
Lawrenceville, GA 30044
904-206-0522



Copyright © 2005, 2006, 2007
G. Michael Huffman
All rights reserved
Member of ASTM F37 Light-Sport Aircraft Committee

Member of Light Aircraft
Manufacturers Association

Disclaimer: FAA regulations, orders, policies, ASTM publications, and other documents are subject to change and interpretation. Any information on this site that pertains to those documents is for reference only. It is the responsibility of visitors to verify all such information with the FAA or ASTM.
Site optimized for 800 x 600 display
LINKS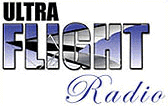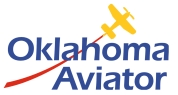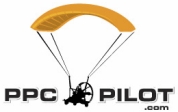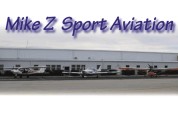 Do you own an Experimental-Light Sport Aircraft (E-LSA) or plan to?



Do you want to perform your own annual condition inspection and save the cost of an A&P Mechanic?



Do you just want to learn more about inspection of sport aircraft?
Then plan to attend one of our FAA-accepted 16-hour training courses. At the conclusion, you'll be eligible for an FAA Light-Sport Repairman- Inspection (LSRI) rating. We have FAA acceptance for our airplane (fixed-wing), weight-shift (trike), and powered parachute (PPC) courses.
Would your organization consider hosting a course at your location?
We take our courses to locations all around the country. If your organization would like to host a course at your location, email us at the address shown at left. Meanwhile, click here to download a document that describes the process of hosting a course.
For more information or to register for a course, click one of the links below. Or simply scroll down the page.

14+ Days- No Fee
7-13 Days- $100 fee
1-6 Days- $150 fee
No Show- full course fee

Light Sport Repairman- Inspection (LSRI)

Authorizes owners of Experimental Light-Sport Aircraft (E-LSAs) to perform the annual condition inspection only on their own aircraft.


Requires attending an FAA-accepted 16-hour training course


Separate courses for each E-LSA category


Light-Sport Repairman- Maintenance (LSRM)


Authorizes the holder to perform maintenance and the annual condition inspection on E-LSAs or Special Light-Sport Aircraft (S-LSAs).

Authorizes the holder to perform 100-hour inspections on S-LSAs and E-LSAs used for training or towing for compensation or hire


Requires attending an FAA-accepted 80-120-hour training course


Separate courses for each S-LSA category


Be able to speak and write English

Be a U.S. citizen or a permanent resident

Attend a 16-hour FAA-accepted training course

Demonstrate the skill to determine whether a light-sport aircraft is in a condition for safe operation

This page last updated 11/12/08